At Mopar®, we're not just servicing cars—we're in service of people's lives. That's why we're committed to making owning your Chrysler, Dodge, Jeep®, Ram or FIAT® Brand vehicle the best experience possible, on and off the road.
Here's a timeline of our 85 years….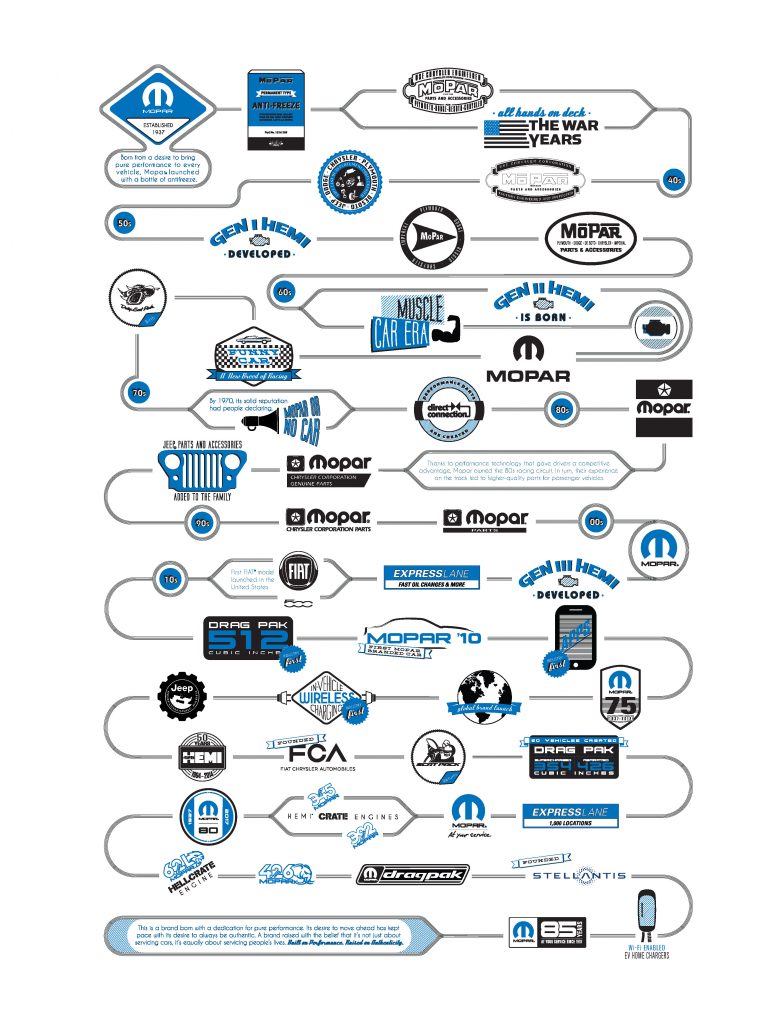 All of this translates into our core values:
AUTHENTICITY AND EXPERTISE
Built on 85 years of heritage, we have the genuine know-how to serve those who put their trust in us.
PASSION AND INNOVATION
Our passion extends beyond the race track. And our cutting-edge technology improves the parts and services we offer.
CARE AND CLOSENESS
We care for vehicles, but we care for the people who drive them even more. This is what drives us. Learn more at mopar.com.