Summer is the proverbial road trip season. According to AAA, this summer, more than one-in-three Americans will log more than 50 miles driving to and from vacation destinations, visiting friends and family, or just hitting the open road. And that means extra wear and tear for your vehicle.
But summer is also known as the orange barrel season, and for good reason: American roads and highways are the worst they've been in decades. After another winter of freezing slush, salt and rain, followed by scorching heat, bumps, potholes and otherwise bad roads are taking their toll on cars, trucks and SUVs.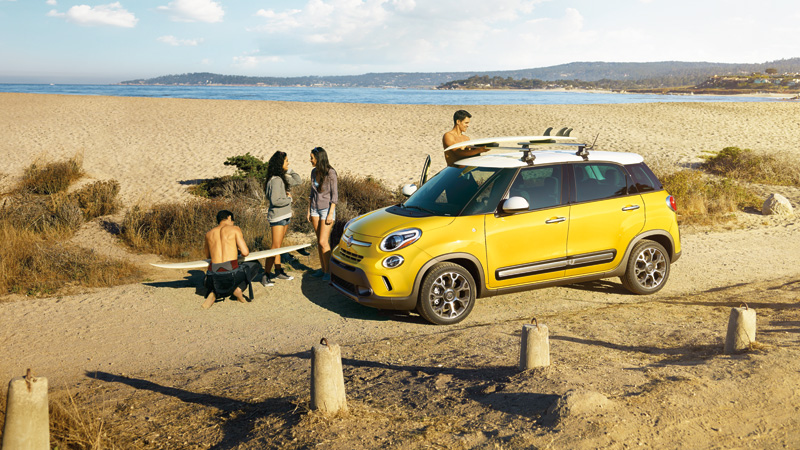 REGULAR CHECKUPS
Most shops and experts agree: a seasonal inspection is key to understanding the condition of suspension and underbody components for performance and safety. A twice-annual whole vehicle system inspection should suffice.
Before you drop into a dealership for an inspection, take a quick trip to a full-service car wash. A good underbody wash will clean away any dirt and corrosive materials from the winter and allow a service technician to get a better look at the condition of the vehicle suspension components to best evaluate them.
"Among all the automotive repairs and normal maintenance items out there, the most commonly overlooked area is vehicle suspension," said Richard Blosnick, product line manager, Mopar® Maintenance Parts.
"For most, shocks and strut maintenance is one of those areas that people tend to take for granted, in part, because they're so slow to wear down and deteriorate, but they're integral to the vehicle's steering and road handling, and for the vehicle's overall safety and performance."
Most critical are the front suspension and steering components. Often the most susceptible to harsh road impact and the elements, front-end underbody components are essential to safety and drivability.
"Today's independent front suspension, and fully independent suspension systems have a lot more components used for alignment, road handling and stability than even cars just a dozen years ago. That means there's a lot more to watch out for and replace as needed," Blosnik said.
NOT ALL PARTS ARE EQUAL
Because FCA US LLC steering and suspension systems and components are precisely tuned for optimum road manners and performance, it's important to replace worn components with the parts that were originally designed and engineered for the make and model vehicle.
"There's no question that Mopar® steering and suspension components are the best match for every FCA US vehicle repair," says Blosnick. "Whether you're installing new O.E. parts or even Mopar Reman parts, our side-by-side parts tests with aftermarket parts have always shown Mopar parts to be superior for fit and function. There's no comparison, really."
7 WARNING SIGNS OF A SUSPENSION SYSTEM PROBLEM
Does the vehicle dip or "nose dive" when stopping? When the car dips or noses excessively during braking, it could be a sign of worn shocks.
Does the vehicle pull to one side when driving? There are actually a few reasons why this could be happening, such as the level of tread wear or tire pressure is different on opposing tires, or there is need for a wheel alignment. However, it could also indicate that suspension and steering components are worn.
Is the vehicle visibly lower in one corner? Make sure all four tires are the same and equally inflated. Check the suspension in the low corner.
Is the vehicle "pulling" or "drifting" when turning corners? This could be a sign that the suspension system is no longer keeping the body stable.
Does the vehicle continue to bounce after hitting a bump? Worn shocks allow continued bounce.
Do the shocks appear to be oily or damaged? Confirm that the grease or oil is coming from the shocks and replace as necessary.
Is the ride rough? When the road no longer feels smooth, it's time for a suspension refresh.
Factory-trained Mopar dealer staff can help you with any concerns you may have about your vehicle. Learn more about Mopar's dedication and schedule service at https://www.mopar.com/en-us/lifestyle/about-mopar.html.